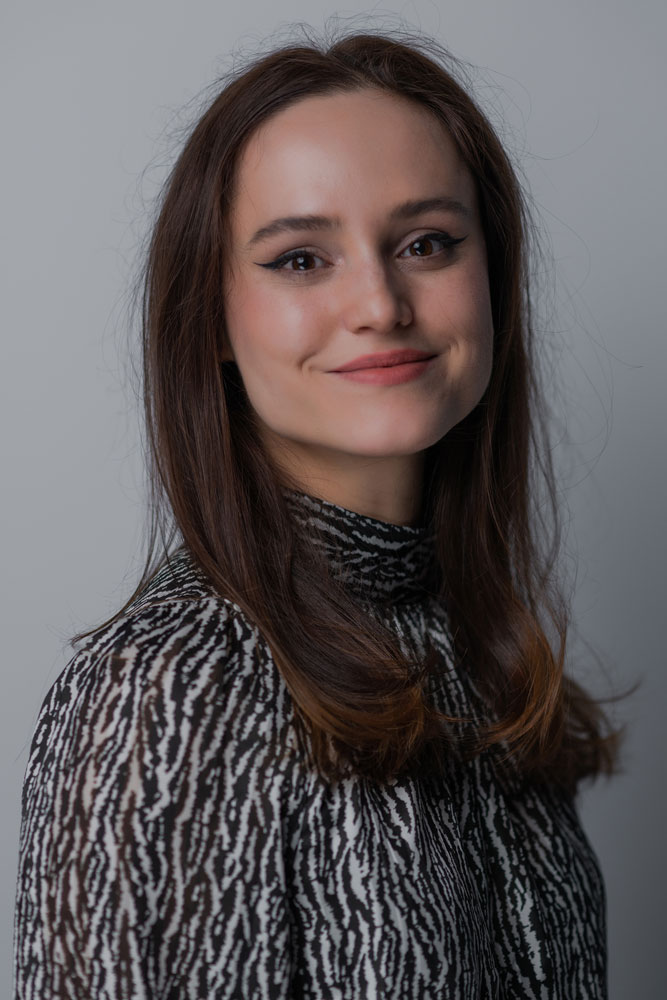 Andreea TOMA
Project Manager / OLI@Hygia Advisor
Andreea Toma is a consultant in Hygia since 2019, she specializes in the development and implementation of national and international projects, as well as in the development of strategic planning. She is also directly involved in the accreditation process of the Industry Liaison Office - OLI@HYGIA.
Currently, Andreea is a project manager in 3 projects financed directly by the European Commission: "Fostering Single EU Market, Grabbing Third Countries Markets – FGOI", "EXCELLENT LIVING ENVIRONMENTS – EXCELIVING" and "Supporting recovery and business transformation of lighting & furniture SMEs for the European Industry of Tomorrow – SILEO".
Andreea is a curious person and she is motivated to discover new opportunities for development and learning, which will lead her to the best version of herself. She likes to be informed about the progress made in different fields and to find out news from the business environment, both nationally and globally. She is passionate about data science and technology.
Andreea is a graduate of the educational professional training program Learn Consulting, Do Consulting (LCDC), initiated and run by Hygia since 2019 Edition.
Master's degree – "Analysis of complex data", Faculty of Sociology and Social Assistance, Cluj-Napoca;
Bachelor's Degree - Economics and International Affairs, FSEGA, Cluj-Napoca;
ANC accredited certificate of completion of the "Project Manager" course.