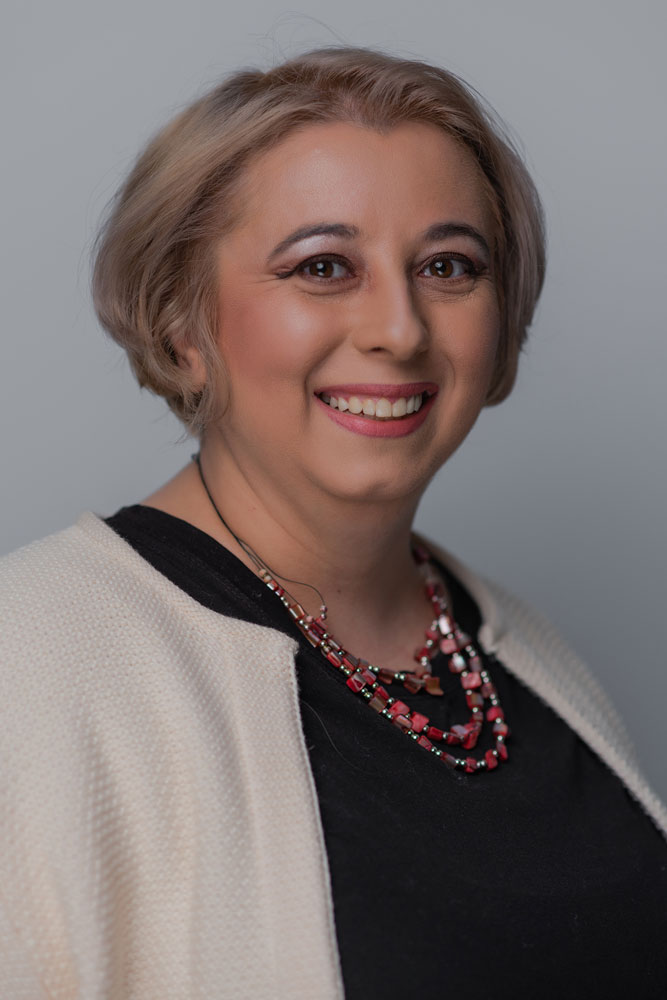 Mira Niculescu is a trainer, personal development advisor and communication consultant. Since 2018, she has held the position of "People Manager" at Hygia, where she is a coordinator and trainer in professional training and personal development programs: CIH (internal courses), CIIL (individual counselling, personal development), Learn Consulting Do Consulting (educational professional training program for students), CII (integration support programs), Learn2Do (mentoring program for innovative entrepreneurs).
She was a senior entrepreneurship expert and management consultant within the "Partner StartUp" project, where she coordinated a team of specialists to provide dedicated mentorship to entrepreneurs.
Her experience in communication and marketing has been consolidated through more than 10 years of practice in the development of strategies, promotion and communication plans, website architecture, brand definitions and the creation of brand identity.
She is a spokesperson in the "Centre of Excellence for Furniture – Cluster Mobilier Transilvan" project and a personal conversion-mobility consultant within TDIH - OLI Hygia.
Faculty of Psychology and Educational Sciences;
Graduate - Faculty of Letters, University of Bucharest;
Radio and Television Academy, Presenters, editors, TV reporters;
ANC accredited certificates: "Trainer", "Project Manager", "Professional skills assessor" and "Personal development advisor".