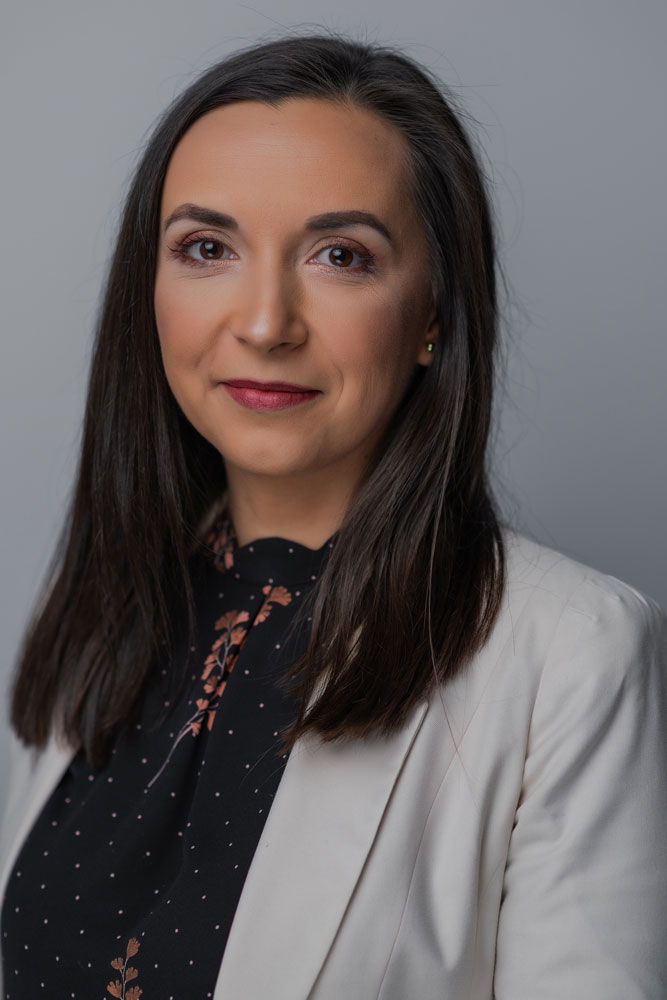 Florina BÂRDEA
Project Manager / OLI@Hygia SME Expert
Florina Bârdea is a project manager, project management specialist and coordinator of a team of internal consultants focused on support services dedicated to innovative structures and implementation/project management services. She has been active within Hygia since 2014, and during this period she has been involved in activities such as: the development and implementation of projects with non-reimbursable financing, practice partnerships, support services dedicated to clusters.
Florina has experience in developing projects on different programs: POSCCE, POCU, POC, PNDR, POR, Norwegian Grants, National Programs. She coordinated consulting missions for the planning and drafting of strategic development documents. She is involved in activities dedicated to clusters and she coordinated the auditing process to obtain the GOLD label (the highest recognition of the performance of a cluster, at the European level) for Agro Transilvania Cluster.
Florina is a trainer and mentor in the educational professional training program Learn Consulting, Do Consulting (LCDC), initiated and run by Hygia, being herself a graduate of the program in the 2014 Edition.
ANC accredited certificates: "Project Manager", "Public Procurement Expert", "Sales Agent" and "Human Resources Manager";
Participant – "Benchmarking Experts of Cluster Management Organizations", organized by the European Secretariat for Cluster Analysis;
Degree - Babeș - Bolyai University, Faculty of European Studies, Cluj Napoca, "International Relations and European Studies" specialization;
Master's degree - Faculty of Economic Sciences and Business Management, Babeș - Bolyai University Cluj - Napoca, Specialization: "Project Management and Evaluation";
PhD – "Engineering and Management in Agriculture and Rural Development" - University of Agricultural Sciences and Veterinary Medicine Cluj-Napoca, Faculty of Horticulture, Cluj-Napoca, Romania.