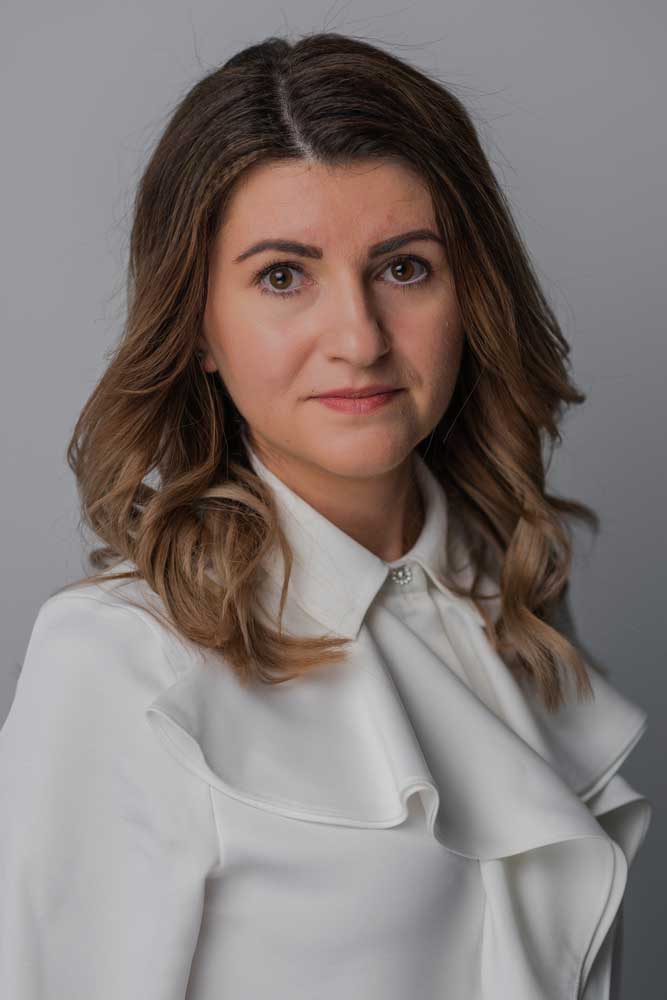 Camelia Pop has been a consultant in Hygia since 2013 and specializes in the development and implementation of domestic and international projects, she has experience in the development of strategic planning, practice partnerships and support services dedicated to clusters.
Camelia is a very sociable, generous person, she likes to work in a team, integrates very easily and communicates effectively both with colleagues and work partners. She is a reliable person and always keeps her word, she is punctual, thorough and attentive to details.
ANC accredited certificates: "Public Procurement Expert", "Project Manager" and "Expert in Access to European Structural and Cohesion Funds";
Bachelor's Degree - Faculty of Economic Sciences and Business Management, "Babeș-Bolyai" University Cluj-Napoca.