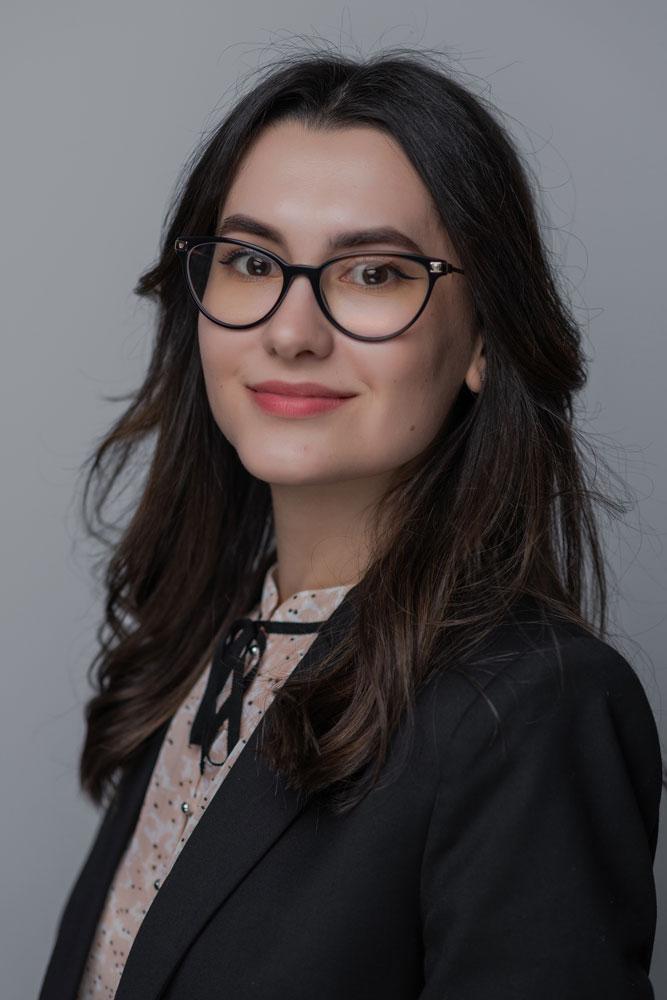 Andreea Comerzan is a Hygia consultant since 2021 and she works in project preparation and attracting non-refundable financing. She is part of an internal team specialized in competitiveness, research and innovation, dedicated to the private environment.
Andreea chooses to do things with dedication and believes that they gain value only once they convey an authentic message. She strives for professional excellence and personal balance, which motivates her to develop and capitalize on her potential. With every project in which she got involved, Andreea proved that responsibility, seriousness, good organization and attention to details are the qualities that best define her.
Andreea Comerzan is a graduate of the educational professional training program Learn Consulting, Do Consulting (LCDC), initiated and run by Hygia, 2021 Edition.
Accredited ANC certificate of completion of the "Project Evaluator" course;
Bachelor's Degree - International Relations and European Studies, Faculty of European Studies, UBB, Cluj-Napoca (2022);
Digital Humanities pilot module.