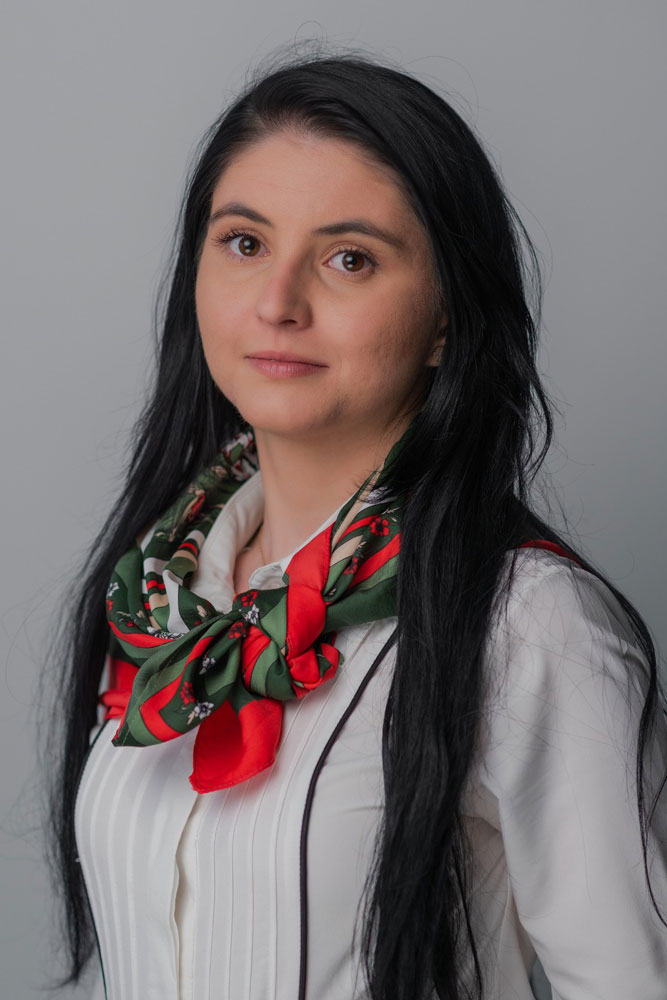 Mădălina TANTANA
OLI@Hygia Key Account Manager
Mădălina Tantana joined the Hygia team in 2019 and is part of the internal team specialized in assisting companies for the development of new products. She has experience and carries out specific quality management activities, as well as organizing relations between the team and the clients.
Initiative is appreciated and desired, and Mădălina is eager to get involved and ready to help wherever her abilities recommend her. Well organized and attentive to what is happening around her, she is a good listener and can coordinate effectively in multiple activities. She is sociable and open in the communication with colleagues and clients, things that give her energy and motivation to finish the day with a smile on her face. Mădălina is persistent, responsible and dedicated to the activities she takes part in.
Mădălina is a graduate of the educational professional training program Learn Consulting, Do Consulting (LCDC), initiated and run by Hygia, 2019 Edition.