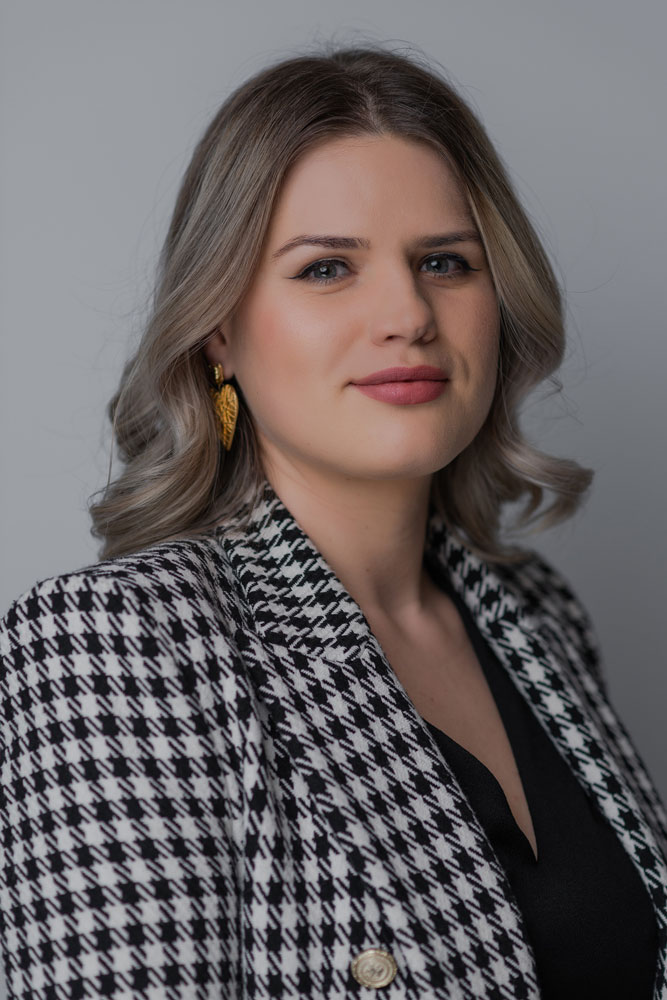 Having over 6 years of experience in marketing, management and communication, Andreea loves challenges and she is always up to date with new trends. She joined the Hygia team in 2022 and handles the image of several related partner brands and their promotion online and offline.
The 4 years spent in an international company left their mark on her and the way of working, and the work experience of almost a year on another continent made her choose to work in a growing company, which develops international partnerships, giving them a unitary and current communication direction.
She is a hardworking and dedicated person, she likes teamwork and she is convinced that any project or business is defined by the people who represent it. Andrea likes competition and she is always interested in growing and learning new things.
Master's degree – "Performing Management", Faculty of European Studies, "Babeș-Bolyai" University Cluj-Napoca;
Bachelor's Degree in Biotechnical and Ecological Systems Engineering, "Babeș-Bolyai" University Cluj-Napoca;
CODECS excellence in Education – Management and Leadership, "Project Management" course.